Welcome to CLAAS MANNS Norfolk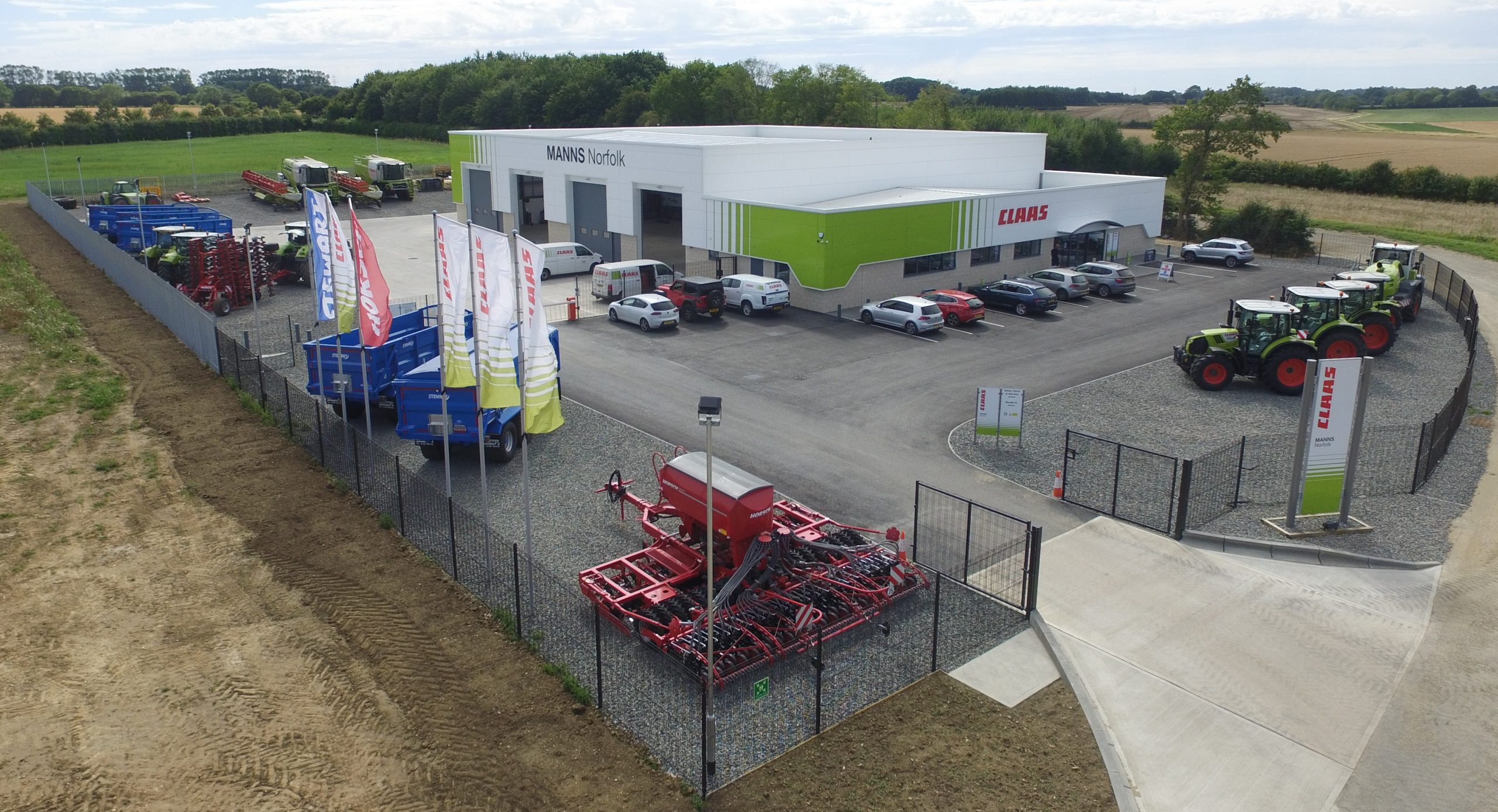 Against all odds we welcomed the opening of the brand new, purpose built CLAAS MANNS Norfolk dealership here on the farm.
The build team worked tirelessly throughout the spring and early summer to get the building ready for opening. With supply issues and service connection delays all due to Covid-19, miraculously the dealership managed to open just 4 weeks behind schedule, an amazing achievement.
The CLAAS team are looking forward to welcoming you! Their services include general supplies, machinery workshop, parts and new machinery including CLAAS, Stewart Trailers and Horsch.
We couldn't resist the opportunity for a photo of our harvest team in front of the new dealership…